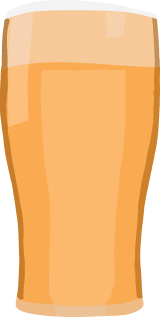 Ok, there are a lot of moving parts with this week's song, so listen up! First, this week comes with a behind-the-scenes video documenting the writing and recording process that took place last Saturday morning at the Steam Whistle Brewery in downtown Toronto. Second, after recording that demo on-location using only an iPad 2, we decided to record another version back in our controlled and familiar Pro Tools environments. The result is that this week we're posting two different recordings of the same song, plus a video, plus a lot of explanation. It was an extra fun week. Hope you feel the fun! Oh, and pleasea drinka responsibly.
Song
The first player is the final, Pro Tools version of Thinka drinka. The second player is the first demo (and much rougher) version recorded using an iPad.


Thinka drinka [3:02m]:
Play Now
|
Play in Popup
|
Download

Thinka drinka (iPad demo) [3:57m]:
Play Now
|
Play in Popup
|
Download
Making-of Video


Read the full article at itbusiness.ca
Discussion
STEVE AND CHRIS: Finally a song we wrote together!
CHRIS:  Yes, exactly! There are a lot of things to talk about this week, but one is that remarkably, this is the first 52 song project song written by both of us, rather than just one of us. But let's back up and explain how we got here. Our friend Brian Jackson contacted us a week or two ago about a story he was working on for itbusiness.ca. He wanted to do a video report about GarageBand for iPad, and wondered if we'd be willing to record a whole song using only the iPad, for the sake of journalism. And we said yes!
STEVE: Did we ever. Always up for a challenge. We were scratching our heads for a location for the shoot when an old colleague of Brian's who now works at Steam Whistle Brewery in downtown Toronto offered it up for the backdrop.
CHRIS: We agreed to meet at Steam Whistle at 9 a.m. last Saturday morning. But when Steve picked me up at 8:30 a.m., we didn't have a song to record yet. I figured we might as well make it about beer, so I pitched the "thinka drinka beer" chant with chord progression to Steve. We worked on some ideas in the car, then when we got there I started programming the drums and bass into GarageBand while Steve wrote the verses and flushed out the rest of the song.
STEVE: Was fun being under pressure to come up with something, and neat to be surrounded by inspiration. Which was, in this case, beer. Though truth be told none was consumed on that fateful morning. As we recorded using GarageBand through the iPad, numerous frustrations arose but in the end we were almost happy with the product, all things considered. We'll point you to Brian's video report (above) that outlines the technical successes and annoyances, but in the end we wanted to "take two" with our own setup as a comparison.
CHRIS: So that's how we ended up with two different recordings. It's undeniable that the Pro Tools version sounds way more polished and professional than the GarageBand version, but we can't really blame that all on the iPad. The biggest factors diminishing the quality of the iPad version were the fact that we were in a large, loud room (lots of people drinking beer down below, and you can hear them in the recording) and also that we were rushed. The whole thing was written and recorded in just three hours, whereas we were able to take some more time and give some more thought to the Pro Tools version. If we'd had more time and patience, and a better space for acoustics, we could have made something much better sounding with the iPad (though it still would have been frustrating and more difficult to get all the editing and mixing sounding right).
STEVE: Agreed. And as a quick fix, easy and cheaper setup, you really can't go wrong with the iPad setup, it was a neat toy to play with for sure – and while it was noisy, the brewery was a fun place to hang out and record in.
CHRIS: It's probably worth pointing out that we didn't receive any money from Apple or Steam Whistle for this project, even though you'll notice Steve went so far as to paraphrase Steam Whistle's "Do one thing really, really well" slogan in the chorus. We, um, like Steam Whistle. And they've even been kind enough to plug the song on their Twitter account, so it's mutually beneficial!
STEVE: So, we'll leave you to it. Of course, please enjoy this and all of our music this year responsibly. Happy Friday!
Lyrics
I came to breathe some life into this party
I came to walk to the beat of my drum
I came to show my true red and white colours
So put away all your vodka and rum
Ahhh!
Thinka Drinka Beer
We set up all our patio lanterns (organ)
Right around the last hockey game (he shoots he scores!)
And as the mercury rises
We'll tip our green bottles and say
All cold clean crisp fresh just like every tv commercial
Doing what we do real well
Every girl looking just like a bona fide model
Can't stop smiling til the closing bell
Credits
Steve Salt: Vocals, electric and acoustic guitars, tambourine, beer bottle struck with bottle opener, stomps and claps, programmed bass, drums and organ
Chris Tindal: Backing vocals, staying sober somehow
Words and music: Steve Salt and Chris Tindal
Illustration: Claire Salloum
Produced by Steve Salt and Chris Tindal
Tweet