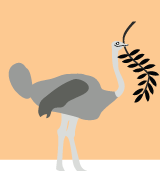 Just because it's a holiday doesn't mean we take a break! (It does mean we sleep in, though. Sorry this is a few hours late.) This song reminds me a bit of Brand New. (Read: it's possible I accidentally ripped off Brand New while writing it.) A simple hypnotic meditation on screw-ups that builds to a climax then delivers a twist of sorts in the denouement. Or something. The question is, are these all choruses, or are they all verses? You decide!
Song

Your last mistake [3:17m]:
Play Now
|
Play in Popup
|
Download
(24111)
Discussion
Hi everyone, Chris here! Steve is away this week with limited access to the internet (which I assume means he's vacationing inside the Amazon cloud) so I'm flying solo, song- and blog-post-wise. This is the first song out of 16 that hasn't followed a standard pop verse/chorus structure. The kind of thing you'd hear about 2/3 of the way through an album, this is not really designed to be listened to on its own, but the nature of 52 song project demands that we overlook that inconvenience.
I think I'm happy with it. I'm a bit self-conscious putting it out there because, since it's all me, it will be impossible to blame any part of this song's failure to connect on Steve. Also because it's such a simple arrangement that my vocals are hanging out there all on their own, no effects or trees to hide behind, and that's kinda scary.
I hope it tells a story — the lyrics are less explicit than mine usually are, but maybe they paint a picture none the less.
I hope also that you're having a great long weekend. So far I am spending it in my underwear typing a blog post. YOU'RE WELCOME.
Lyrics
This is your last mistake
Eating up everyone on your plate
If only you knew what was at stake
This is your last mistake
This is your favourite song
We'd roll around on the floor while we'd sing along
And I won't be able to avoid it for long
This is your favourite song
This is a fire escape
It only goes one way and you can't be late
A way to get out before the terminal date
This is a fire escape
This is a desperate plea
Don't take me back let me stay free
You always knew better what was better for me, so
This is a desperate plea
This is an olive branch
I'm trying to give you one more chance
To put us ahead of your selfish demands
This is an olive branch
That was your last mistake
There's only so much a girl can take
But I've had enough, can't continue to fake
That was your last mistake
Credits
Chris Tindal: Vocals, electric guitar, drums (programmed)
Steve Salt: Silence. Beautiful silence.
Words and Music: Chris Tindal
Illustration: Claire Salloum
Produced by Steve Salt and Chris Tindal
Tweet