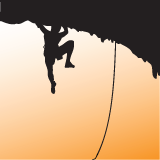 We are surrounded by negativity, bad news and malicious people. But we are also surrounded by beauty, love and awesome people. With hard work and integrity, we can "be the change we want to see in the world" – this song is about choosing the long road over the shortcut, the kind words over the vengeful ones, and forever striving to be a good soul. Join us! (Hey guys, guess who wrote that paragraph, Steve or Chris? Go ahead, guess.)
Song

Make it a good day [4:13m]:
Play Now
|
Play in Popup
|
Download
Discussion
STEVE: And so it goes, Tuesday afternoon I was experiencing the tail end of some creative drought and was about to start recording a song I wrote awhile back. That is when this song hit me.
CHRIS: I like this song. It sounds like summer. Also, the 90's. Summer in the 90's. And, somehow, strangely, a Wes Anderson movie.
STEVE: Remember that song American Life in the Summertime? That was the 90's song that immediately popped into my head when you just said your last sentence. It sounds nothing like this song.
CHRIS: I also thought this song reminded me specifically of another song, and I couldn't figure out what it was, and then I awoke in the middle of the night after figuring it out in a dream (actually!). The verses remind me a bit of Get In Line by the Barenaked Ladies. That song has never been in a Wes Anderson movie.
STEVE: I don't believe the Francis Dunnery song I just quoted ever has been either. In any case, I am a teacher, and this song is in response to the apathy and lack of will to do try hard that I witness occasionally. And, to be fair, I won't pin that solely on this youth generation, as I am a forebear to them having lived through the grunge era (when I certainly didn't care about working hard, at least at school). (Spot the reference in the song! Prizes!) (Not really.)
CHRIS: Apathy, or boredom? (If you just read that and don't get the reference, go watch The Trotsky right now. I'll wait.) Also, I'm having a hard time wrapping my head around what exactly it means to be a forebear to someone living through an era, but whatever it means the idea that you were ever grunge is hillarious.
STEVE: Forebearer? Forefather? I dunno, suppose I didn't try hard enough in English either. But, I did love my Nirvana, Pearl Jam and Alice in Chains. Definitely wore my fair share of plaid. In any case, this song manifests my extreme hope that I can affect my students and other people around me to work hard to make the world a better place, to be good souls. I've seen a lot of negativity, but I am forever positive. Perhaps this stems from my summer camp experience.
CHRIS: Hey, what's the telephone-sounding part at the end? Is that a reference to something?
STEVE: Err… secret's out: it is just a cut and paste of the last line of the first verse: Then I grew up and left it all behind. I repeated it because I want everyone to think that I have grown up. Only I haven't.
CHRIS: Ah. Good. Clever. Anything else we should know about this song or have we exhausted this week's analysis?
STEVE: I am exhausted.
CHRIS: Goodnight Steve!
STEVE: Goodnight Chris!
TOGETHER: And we've been 52 song project. Goodnight!
Lyrics
Some people try not to try, they work it like art
Some people give up before they even start
I grew up with "whatever, nevermind"
Then I grew up and left that all behind
Yeah, yeah, yeah, yeah, yeah, yeah, yeah, yeah, yeah
Don't give up, don't give in
It's your world so jump right in
Don't say no, just say yeah
Make it a good day
Yeah, yeah, yeah, yeah, yeah, yeah, yeah, yeah, yeah
Boy, you're gonna have to work to be a man
Girl, you'll be a woman soon if you stick to the plan
If you know you can or can't, well you're right
So be proud of who you are before you turn out the light
Yeah, yeah, yeah, yeah, yeah, yeah, yeah, yeah, yeah
Don't give up, don't give in
It's your world so jump right in
Don't say no, just say yeah
Make it a good day
Yeah, yeah, yeah, yeah, yeah, yeah, yeah, yeah, yeah
Credits
Chris Tindal: Backing vocals, electric guitar
Steve Salt: Vocals, electric and acoustic guitars, bass, snaps'n'claps, programmed organ and drums, tambourine
Words and Music: Steve Salt
Illustration: Claire Salloum
Produced by Steve Salt and Chris
Tweet