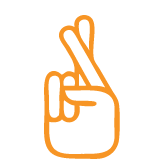 There are some songs you would expect to sound great around a campfire. For us, they include What a Good Boy, Every Rose Has its Thorn, and Father and Son. And then there are songs you know so well yet dismiss until they're sung by one unfiltered voice playing an acoustic guitar with friends gathered around flames. In that context, Joan Osborne's One Of Us might surprise you, as would Eagle-Eye Cherry's Save Tonight. Or, at least, that was our experience. We've been thinking about that.
Song

Honestly [3:23m]:
Play Now
|
Play in Popup
|
Download
(13366)
Discussion
CHRIS: I've been thinking about how to keep it simple. We've got the ability to pad songs out with a lot of virtual instruments, effects and editing, but that's not where we started as song writers. We started around the campfire with just our voices and acoustic instruments, and that forces you to pay more attention to the song itself. Great songs hold up when they're stripped down like that. (Most Coldplay songs do not.)
One night at the end of a camp session, before we all had to head home, we sang: Save tonight, fight the break of dawn. Come tomorrow, tomorrow I'll be gone. And it occurred to me that a lot of songs are based around that sentiment. So I took a crack at it.
Lyrics
I've been thinking about how to keep it simple
That's never as simple as it seems
When the truth comes out you'd best be nimble
Cuz you can't choose who it redeems
Tonight it's just you and me
Feel the sand beneath your feet
There's nowhere else I'd rather be
Believe me, honestly
I've been thinking about how to make you happy
And all the things you want and need
Do you like it loud or soft and sappy
Would you patch it up or let it bleed?
Tonight it's just you and me
Feel the sand beneath your feet
Is there somewhere else you'd rather be?
I don't believe you, honestly
Tonight can't be saved tonight
I've been thinking about last summer
And how to get back there from here
But when the truth came out, you had my number
And that was always what I feared
Tonight it's just you and me
Feel the waves beneath your feet
There's nowhere else I'd rather be
Believe me, honestly
Credits
Words and music: Chris Tindal
Chris Tindal: Vocals, acoustic guitar
Steve Salt: Keeping it simple
Illustration: Claire Salloum
Tweet