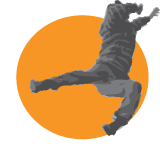 Well, they paved paradise and they put up a parking lot, with a pink hotel, a boutique and a swingin' hot spot. They took all the trees, put them in a tree museum, and charged the people a dollar and a half just to see 'em. Don't it always seem to go that you don't know what you got 'til it's gone? Yes, it don't.
Song

Blown away [2:47m]:
Play Now
|
Play in Popup
|
Download
(15534)
Discussion
CHRIS: This was one of five-or-so songs we recorded in the month before the launch of 52 song project to build up a bit of a buffer. We haven't released it yet because we're not happy with it. The chorus is pretty weak, the various instruments aren't very tight. That hasn't changed. What has changed is we ran out of other buffer songs and didn't record any new ones, and then Friday happened.
In other words, I'm starting to feel a bit strained. Songs aren't coming as easily as they sometimes do, and time is hard to find. So this week I end up releasing a recording I'm not ready to release.
That could be ok, though. I always thought we'd have to release very rough recordings, so it's amazing we've been able to be as polished as we have been so far. Maybe it's not the end of the world to release some rougher ones. I've also always assumed we'd have at least one rough patch, and I think we (or at least I) may be entering that, but that's to be expected as well.
And don't worry, it's still fun! It's just that some weeks, like this one, when I'm really busy with other stuff and don't have time to put 5-10 hours into writing and recording a song, it can feel a bit like work.
STEVE: I couldn't have said it better myself. I have always seen the project as exercising our artistic muscles in the hopes of arriving at some material that we could re-record, re-engineer and perfect in 2012. I've been surprised by the level of recordings we have been able to maintain thus far. My one disappointment with this song is that we didn't have more time with it – it is one of my favourites and has a lot of potential, I hope we can work more with it in the future. But this is also the first week that both of our lives have gotten in the way of a release at precisely the same time – the result being a rougher recording. And I mirror that I was expecting more of these! I do really love this song though, especially the verses.
Lyrics
I could waste time talkin' bout your eyes
And the way they make me feel, the way they make me come alive
And I could waste time describing all my regrets
And what I wish I knew then, what I really didn't get
And I could go over, line by line
The number of times I could have picked a different life
But instead I'm stuck singing 'bout you
instead of talking to you, instead of being with you
But I got blown away
But I got blown away
But I got blown away
I should have loved you when I had the chance
I could do time for these thoughts I've been thinkin'
'bout what I want to do to do, how I wanna make you weak and
I could do time if I thought it meant you back
If I though that you'd respond to an affectionate attack
But I don't see the path, I've lost the way
Don't know how to be together, don't know what I'd have to say
And the worst part is I know it's all my fault
You were always mine to lose, and I lost you by default
But you blew me away
But you blew me away
But you blew me away
I should have loved you when I had the chance
Wise lady once said in the form of song
that you don't know what you got 'til it's gone
Wise lady once said in the form of song
that you don't know what you got 'til it's gone
Wise lady once said in the form of song
that you don't know what you got 'til it's gone
Wise lady once said in the form of song
that you don't know what you got 'til it's gone
I should have loved you when I had the chance
Credits
Chris Tindal: Guitar, vocals
Steve Salt: Programmed bass and keys
Words and music: Chris Tindal
Illustration: Claire Salloum
Tweet